What is a verified badge on Instagram? It's a little checkmark, blue as it is on almost every network, next to the user's name in search and in their profile. The only accounts that can be verified are those representing well known public figures, celebrities, and "global brands" on Instagram.
---
---
Before Start You Must to read
How to Get Your Account Verified on Twitter ?
How to Interlink Twitter with Facebook?
50 Best Way To Earn Money Online From Home
Top 10 Email Marketing service providers in 2017
Top 10 Way to Find High Paying Keywords for Google Adsense
What Instagram Says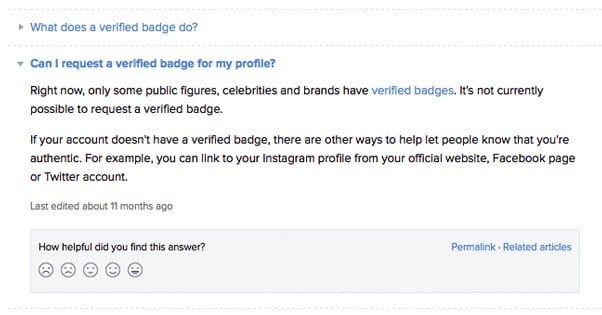 Instagram
Instagram's first priority is to crack down on fake profiles and make sure nobody's pictures are used to catfish other people.
Unfortunately unlike the generous Tinder and Facebook, Instagram won't actually let you directly ask for a blue tick.
Their stuffy statement on verified account reads: "Right now, only some public figures, celebrities and brands have verified badges. It's not currently possible to request a verified badge.
"Only Instagram accounts that have a high likelihood of being impersonated have verified badges."
Short of making yourself somehow internet famous, getting your pictures stolen might be the only way to get a blue tick if you're not a celebrity.
If this is you, the place to go is here – Instagram's page for helping people who are being impersonated.
Unfortunately it would probably take quite a few catfishing attempts before they would hand out a blue tick to someone who isn't famous.
Below Video Can Help –