One of the major mistakes I made when starting out as a new blogger was not focusing my efforts on getting blog subscribers, most newbies still make this mistake and when they are ready to increase their subscribers they don't know how to do it.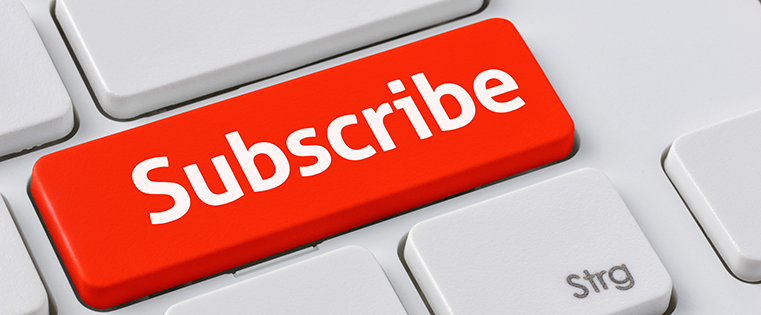 Your subscribers are your most important asset and even if you lose your blog you will still be able to get to them. Getting blog subscribers can be a challenge, especially if you are a new blogger, and this post gives 21 tips on how to get more subscribers to your blog.
How to get to that magic 10,000 email subscribers mark
As always, I've probably forgot a lot of really cool things. Leave a comment down below if you have any effective strategies you'd like to share. Oh, and please give this a share if you have a second cos it took a while to put together!
1. You need a strategy
Without an overarching strategy you are just blogging blindly. I spend a lot of time working on my blogging strategy because it gives me a laser-focus for what I want to achieve in the short and long term – and I know exactly what outcome I want from every article that I write. If you want more email subscribers you need to make it part of your strategy.
2. Your traffic sources matter
Some niches prefer Google traffic, others prefer referrals. Either way, you need to figure out which one works for you and go after it. Not all traffic is created equal. If you aren't getting conversions it might be because of the places your visitors are coming from.
3. You need your own host
If your blog is on a free host with a free domain name you are shooting yourself in the foot from the start. It's time to start a WordPress blog on your own host and make use of all the plugins and extra features that this allows you. Do it early, before it's too hard to move.
4. A fast blog can make a huge difference
Speed matters not only for Google rankings but also for conversions. This study showed that for every second your blog takes to load you lose a massive amount of conversions. Figure out how to make your blog faster – it might mean a new host, a cache or some tricky coding fun.
5. Making friends will make or break you
The people that you connect with (both blog owners and readers) will make or break your blog. The more genuine connections you can make the more likely you are to grow a blog quickly as they help promote it and give you the right advice.
6. Free eBooks and courses still work well
Offering a free eBook to email subscribers still converts better than offering nothing. People are reading eBooks more than ever thanks to all our new portable devices. If you can give them something good you'll make an instant impact.
7. You need to use Aweber or similar
Aweber is a service that hosts your email subscribers, lets you send them a free eBook after they subscribe, gives you access to a huge number of stats and also lets you design your own opt-in forms. It's not hard to use and makes a huge difference to how a professional blog can function.
8. Costs add up
Website hosting, email subscriber hosting, advertising, purchasing images, etc. all adds up. A blog like this one costs around $300+ a month to keep online. Unless you are making a strategic income from it the costs can make it not worth while.
9. Your goals are important but can often change
It's extremely important to have goals for your blog or website but it's also important to make sure that they change if they need to. If something isn't working and you've given it a lot of time and effort than it's sometimes better to be strong and let it go and try something else.
10. You still have to sell the list
Just because you have a mailing list doesn't mean that people will automatically subscribe. Don't just stick a form in your sidebar and hope that people will give you their details – sell it. Mention it in posts, develop landing pages, talk about it in your guest posts. You need to let people know what's going on.
11. Split testing can change your business
Glen wrote a really good post about split testing and how it can literally grow your conversions/income by 1000%+. You can split test your landing pages, your opt-in forms, your mail outs, etc. and see which versions works best. It's easy to do nowadays so there really isn't an excuse not to. Just make sure you're testing things that matter and giving them enough time to show meaningful results.
12. Write on other blogs more than you write on your own
A lot of bloggers just write on their own blog and then wonder why no one is reading it. Well, it's probably because no one knows it exists! Use guest posts as a starting point to get your name out there. Write more on other blogs than your own until you have a big reader base.
13. Text is great but other media is growing
Writing is, in my opinion, still the most powerful form of content on the net. People read a lot and not everyone can watch videos at work.
But things like podcasts, videos, info graphics, etc. can play a huge role in getting you new and improved traffic.
14. SEO is dangerous
Relying on Google for anything is, as I've said before, a really stupid idea. They constantly change their algorithm and cause websites to go from fame to misfortune and visa versa. Play around with it and obviously try to do all the right things when it comes to blogging SEO and getting heaps of traffic but don't ever rely on Google for your main source of income alone.
15. Advertising is a good idea
Dabbling in advertising can produce some really cool results. You don't have to spend much. Try out Paid Discovery on StumbleUpon to give your posts a bit of a boost. There is nothing wrong with promoting your blog in this way.
16. Colors make a difference to conversions
Things as simple as colours can have a huge impact on how well your product or opt-in form convert. Again, you want to split test this stuff but I've noticed big changes in sign ups when switching my sidebar button from green to red and so on.
17. Social proof works in different ways
Greg wrote a really cool post on how different types of social proof can influence people in different ways. He explains it a lot better than I'm going to so have a read of the article and try to test whether social proof statements like subscriber counts are right for your blog.
18. Less is not always more
The idea that less is more is rarely true for a blog. You want more traffic, more subscribers, more sales. Of course, if the traffic isn't any good it won't make a difference, but try to to use ideas like "a small number of loyal subscribers" to stop you from growing a mailing list with a HUGE number of loyal subscribers.
19. Redirect those comments
One of the coolest things I ever did on this blog (and one of the most popular and widely copied posts on my site) was redirecting comments to a "thank you" page using a simple plugin. As soon as someone leaves a comment for the first time they'll get redirected to a little page that thanks them for their interaction and shows them the mailing list and some other cool content. It converts at around 7%.
20. Be genuine
Unless you can make all of this come together in a genuine way you'll find that your readers will know. People are looking for a place/person to connect with – offer them genuine friendship through quality content and you'll grow in leaps and bounds.
So what do you think?